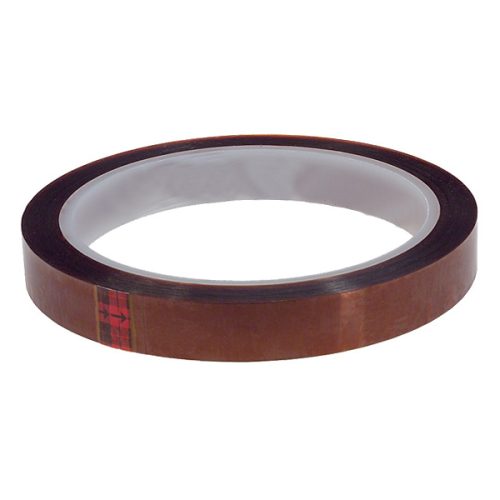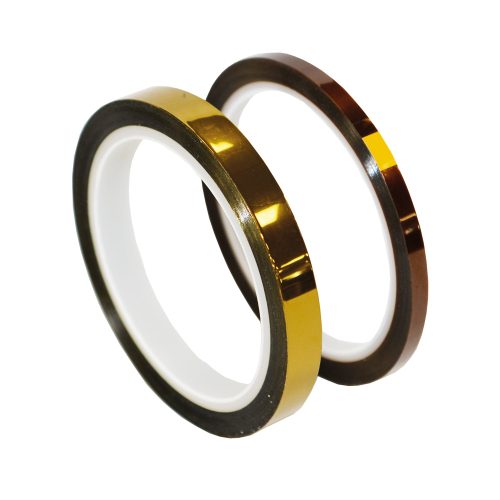 Kapton Tape
Our Kapton Polyimide Tape is produced from branded DuPont film. It provides superior masking properties and – with its silicone-adhesive backing – is suitable for fixing, masking and sealing in high temperature and voltage applications such as soldering.
Available as an Antistatic or Standard product, select your preference below.
From £4.14
From: £4.14
Request a Sample
Description
Features and Benefits
Applications
downloads
Description
Kapton tape is the industry standard adhesive solution for PCBs and soldering work. Available from Antistat as either a standard tape or as an antistatic tape. Rolls of tape are 33m long and are available in a variety of widths to suit your needs. The high dielectric strength tape also has a high tear resistance for prolonged and intensive use. The antistatic Kapton tape version is designed to protect components that are sensitive to static damage during whilst in production or being repaired.
We have a range of sizes in stock and ready to ship, use our live chat or call us on +44 (0) 1473 836 200 to find out about the sizes along with other technical information.
For our other range of ESD Tapes please click here.
For use in high temperature and high voltage applications
Low residue
33m length
Custom sizes available on request
Standard tape: Kapton film coated with silicone adhesive
Antistatic tape: Polyimide film coated with silicone adhesive designed to provide high electrostatic dissipation