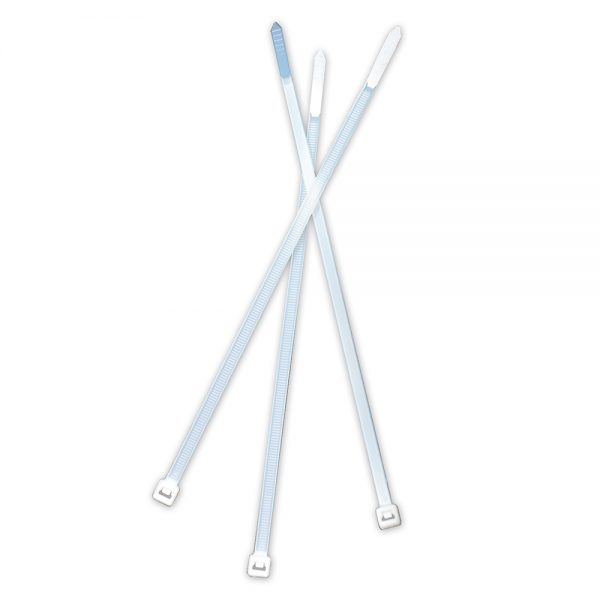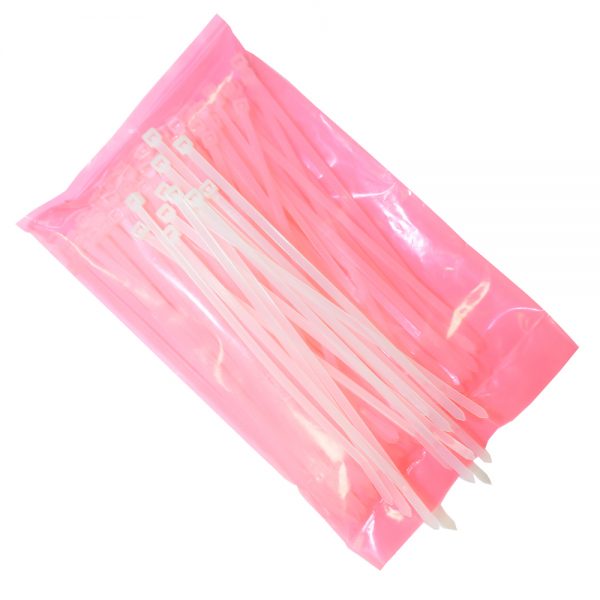 Antistatic Cable Ties
A permanently static dissipative ESD safe cable tie, suitable for a wide range of applications within ESD protected areas.
Available in 2 sizes
From £26.95
From: £26.95
Request a Sample
Description
Features and Benefits
Applications
Product Datasheet
Description
Antistatic cable ties available for use within an electrostatic protected area. These cable ties ensure secure fixture, are tamperproof and have a tensile strength of 50lbs.
Sold in packs of 100, 8 inches long and packs of 1000, 6 inches long.
Rated 107  – 108 Ohms per sq
Tamperproof
Tensile Strength 50lbs
Colour: White
Pack of 100 and 1000
Available for use within an EPA
Ensures secure fixture