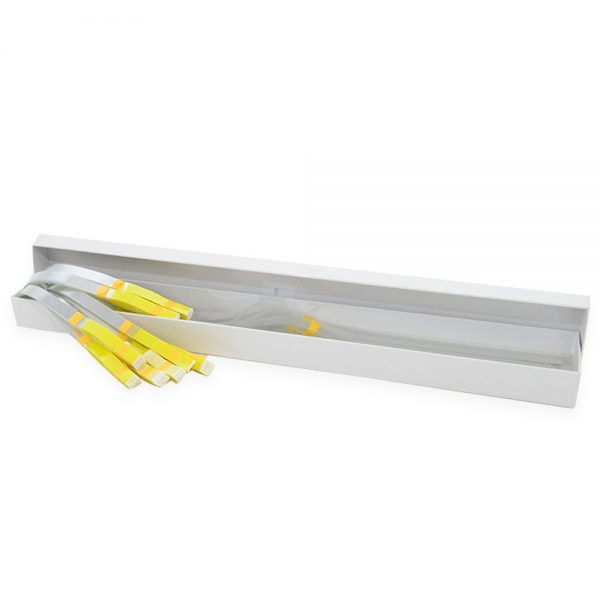 Splice Tape Extenders (PET Type)
Splice Tape Extenders (PET Type) reduce waste of component reels that do not have a leader at the beginning.
Tape Extenders add an extra 48cm (19") of tape as a leader and feed into SMT Feeders as a piece of cover tape. Available in a range of widths, quantities 250 per pack or 500 per pack, depending on the size chosen.
From £29.56
From: £29.56
Description
Features and Benefits
Applications
Product Datasheet
Description
Quality Splice Tape Extenders allow for easy cover tape attachment, reducing machine downtime, and prevent potential component reel wastage.
Peel off the backing tape from the yellow adhesive end and attach it to Splice Carrier Tape. This product is available in 4 widths suiting various SMD tape sizes.
Available in a range of sizes: 8mm, 12mm, 16mm and 24mm (Other sizes available upon request)
Soft and transparent PET
Reduces setup and machine downtime
Reduces component reel waste
Can be used with paper or plastic leader tape, punched or formed pockets
Easy to apply
Minimizes component waste
Download File Not available