ESD, Antistatic & Shielding Bags



Our range of bags include, antistatic, static shielding, moisture barrier and conductive which are available in a wide range of sizes.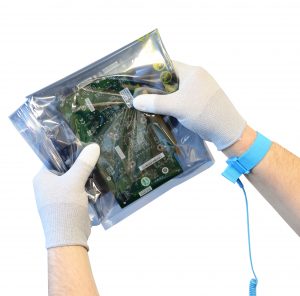 One of the most preventative measures used against ESD is the antistatic bag. Our antistatic bags, static shielding bags and moisture barrier bags come in a range of sizes for the safe handling and packaging of electronic components that are sensitive to electrostatic discharge. They are the biggest sellers when it comes to ESD packaging.
---
Pink Antistatic Bags – Gripseal

Our Pink Antistatic Grip Seal bags prevent the build-up of electrostatic fields in an ESD protected area (EPA) when storing non-ESD sensitive devices, by dissipating a static charge to ground. The material is also antistatic and will not charge up when rubbed against other materials. The grip seal top keeps contents safely inside the bag until they're needed.

Available in a range of sizes. 100 bags per pack. Custom sizes and print available upon request.

From

£

3.68