ESD Antistatic & Shielding Bags



Our antistatic bags & static shielding bags come in a range of sizes for the safe handling and packaging of electronic components that are sensitive to electrostatic discharge.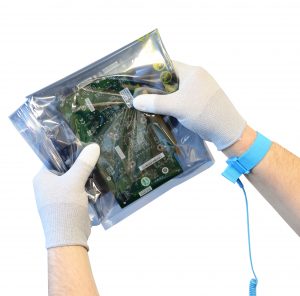 Antistatic bags protect devices or components from electrostatic discharges, particularly useful when being transported or stored outside of the safe working environment. The static protection can be achieved by a bag with a conductive layer, creating a Faraday Cage effect. All bags are shipped from our UK warehouse.
---
Pink Antistatic Bags – Gripseal

Our Pink Antistatic Grip Seal bags prevent the build-up of electrostatic fields in an ESD protected area (EPA) when storing non-ESD sensitive devices, by dissipating a static charge to ground. The material is also antistatic and will not charge up when rubbed against other materials. The grip seal top keeps contents safely inside the bag until they're needed.

Available in a wide range of sizes in packs of 100

From

£

3.41