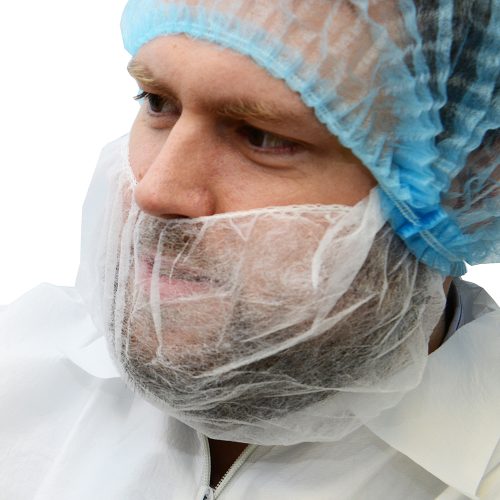 Disposable Beard Snood
This Disposable Beard Snood offers protection against contamination from stray facial hair. Manufactured from non-woven polypropylene, it is lightweight and breathable, and its elasticated edges ensures a snug yet comfortable fit.
One size fits all.
£63.27
Enquire Now
GBP
EUR
Description
Features and Benefits
Applications
downloads
Description
The cleanroom disposable beard snood is lightweight, breathable and comfortable for operators who have facial hair. Made from non-woven polypropylene with an elasticated fit, the white snood is snug and effective yet comfortable for the clean environment operator. Covering beards and moustaches, the snood offers protection against stray facial hair contamination within cleanrnooms, food processing areas and laboratories. Sold in packs of 1,000 (10 x packs of 100 per box).
Comfortable and breathable
Used to prevent shedding of facial hair
Elasticated for snug fit
Offers protection to beard and moustache
Ideal for critical environments up to ISO 5 rating