Our range of cutters are designed for delicate 22 AWG and smaller wires. The durable antistatic handle and high quality Swiss steel make them ideal for micro-electronics.
High quality Swiss made cutting instruments for precision electronics work. Antistatic handles help reduce damage from potential ESD unlike conventional cutters. Precision engineered cutting blades are effective in cutting accuracy results. The combination of angled, oblique angled, Kevlar silk and carbide blades are supplied in 4 ½, 4 ¼, 4 ¾, and 5 inch sizes which are suitable for most applications.
Features and Benefits
Cutting made easy from the high-quality material compounds
Trusted quality workmanship ensures a consistent cut every time
Easily maintained and cleaned
Applications
Cutting fibre optic cables
Oblique shear cutters for cutting uniform lengths on PCBs
Ultra fine blades for cutting SMD components down
Carbide blades for cutting inside 0.004inch stainless wire
Medium head cutters for cutting horizontal or vertical for 22AWG wire and 0.010 – 0.030 nickel ribbon.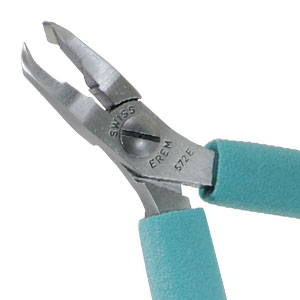 Diagonal semi flush cutter with full tapered head with tungsten carbide blades for hard wire up to 0.020in.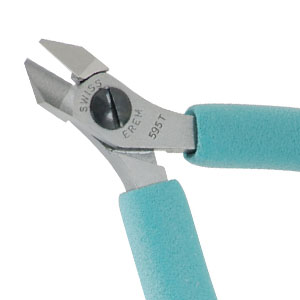 These high quality cutters are designed for use on fibre optics and kevlar silks.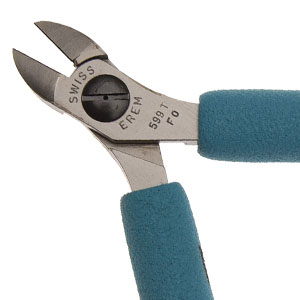 Oblique 30 degree angled, electronics cutting head with full flush Carbide blades for 18AWG and smaller wires.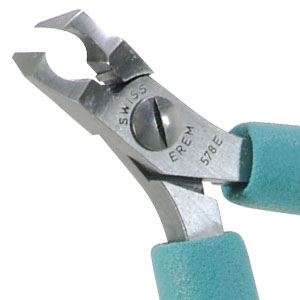 Oblique shear cutter ideal for cutting leads at uniform specified lengths, with 45 degree angled head.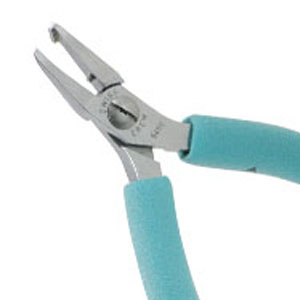 Transverse end cutter for vertical cutting applications, with full flush cut for soft 24AWG and smaller wires.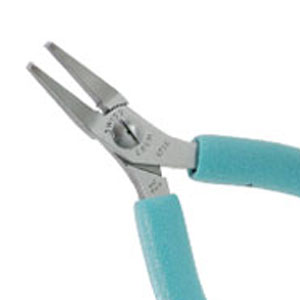 Contact an
ESD expert
on +44 (0)1473 836200
(lines open 9am – 5pm GMT Mon-Fri)
Contact us for more information on Cutters
We have a wide range of cutters available for different applications, one of our friendly team are on-hand to give advice on a whole range of ESD protected consumables and production equipment.