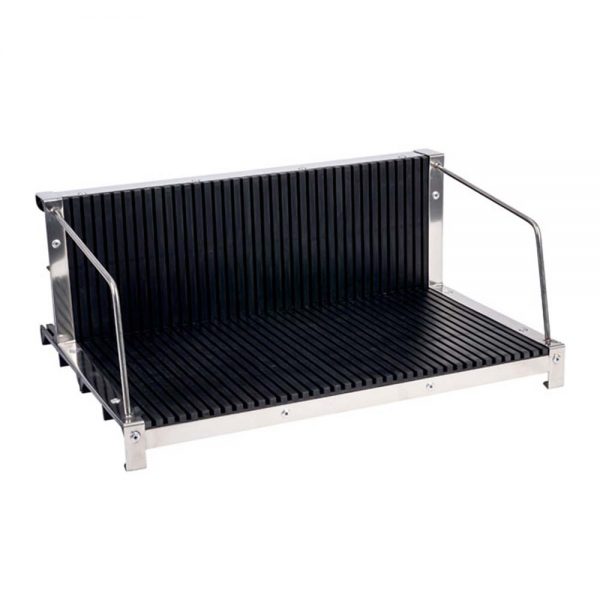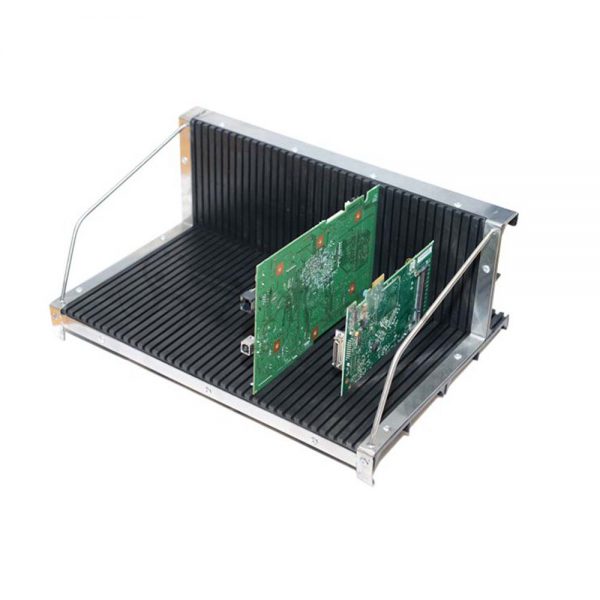 Conductive PCB Rack
A conductive polypropylene printed circuit board rack used for storage, transportation & protection within assembly areas.
PCB racks also offer a very convenient method of storage in assembly areas.
This product can hold up to 35 PCB's.
Storage Size: 370mm x 220mm x 140mm.
£0.00
£0.00
Request a Sample
Description
Features and Benefits
Applications
Product Datasheet
Description
Black conductive polypropylene PCB rack. Ideal for storage or transportation of PCB's within assembly areas.
Overall size: 450mm x 280mm x 160mm size. Enquire now to find out more.
Black conductive polypropylene PCB rack
Surface resistance 10³–10⁵Ω
Conforms to IEC 61340-5-1
Ideal for the transportation and storage of PCB's
Overall size 450mm x 280mm x 160mm
Storage size 370mm x 220mm x 140mm
Grove size (wxd) 2.8 x 4mm
Maintenance and Repair
Storage
Transportation (within assembly areas)