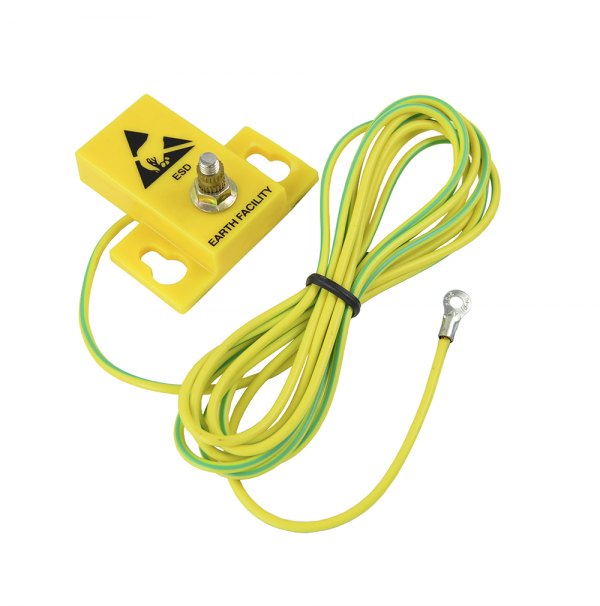 Earth Bonding Point
Earth Bonding Point is designed for use where main earth may not be suitable or may be inaccessible. This bracket incorporates an M5 post.
It features a yellow design for easy identification and an ESD warning symbol.
£5.95
GBP
EUR
Description
Features and Benefits
Applications
Product Datasheet
Description
This Earth Bonding Point is wired to earth via a 2-metre long earth wire; all other elements of the EPA are then connected to the Earth Bonding Point. No resistor included.
Dimensions: 40mm x 45mm x 12mm.
Designed to be fixed to the workbench
Features an ESD warning symbol
Yellow coloured design for easy identification
Mount to the workbench and connect to earth to provide an ESD safe working environment