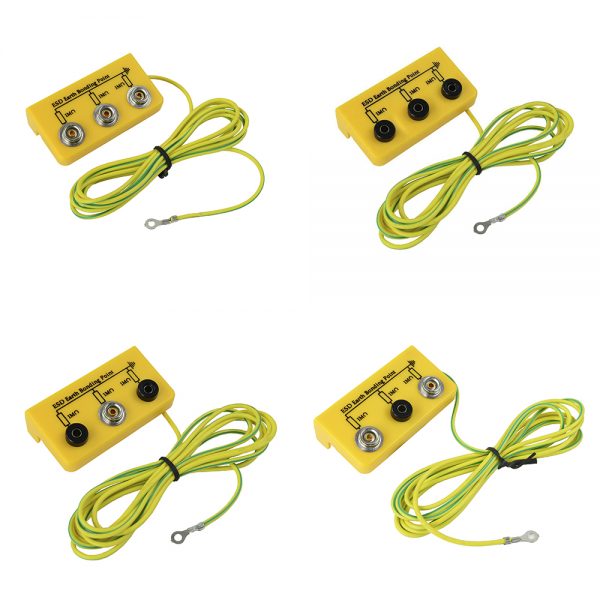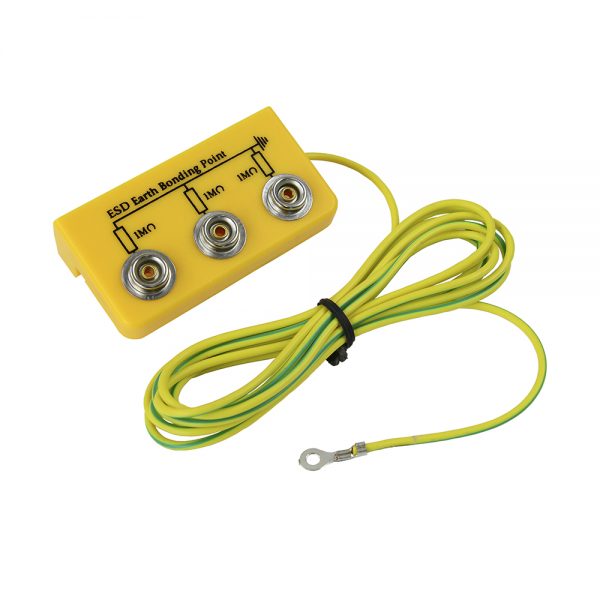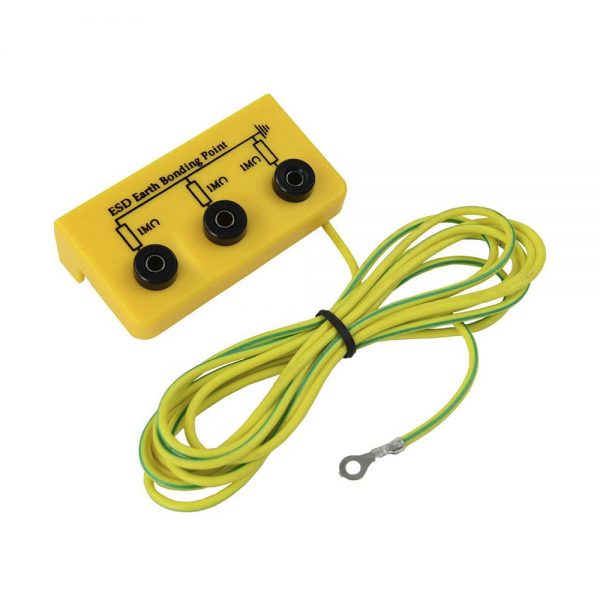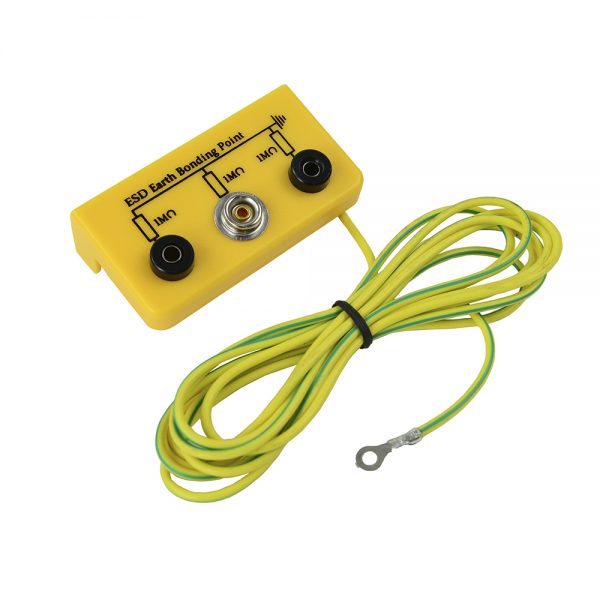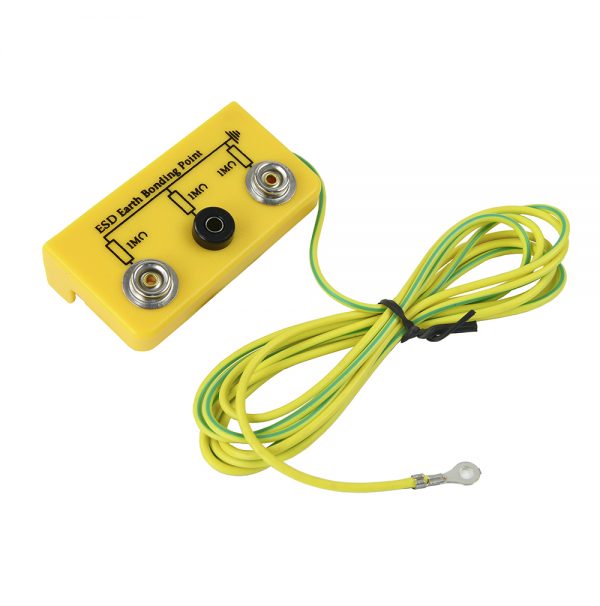 Under Bench Earth Bonding Bracket
Under Bench Earth Bonding Brackets are designed to provide a secure connection to ground.
Each bracket has three connection points, incorporating different configurations. Each bracket is fitted with a 1 Meg Ohm resistor.
£8.45
£8.45
Request a Sample
Description
Features and Benefits
Applications
Product Datasheet
Description
Under Bench Bonding Brackets offer a variety of connection options for 4mm, 100mm and Banana plug connections, allowing multiple paths, thus ensuring an ESD safe working environment when connected. Standard leads are 2 metres long with an eyelet termination.
Features:
Includes a 1M Ohm Resistor
Available as 3 x 10mm stud (070-1010), 3 x 4mm banana studs (070-1011), 2 x 4mm banana + 1 x 10mm stud (070-1013) and 2 x 10mm studs + 1 x 4mm banana (070-1014)
Yellow coloured design for easy identification
Supplied with fitting screws
Includes a 1M Ohm Resistor
Available as 3 x 10mm stud (070-1010), 3 x 4mm banana studs (070-1011), 2 x 4mm banana + 1 x 10mm stud (070-1013) and 2 x 10mm studs + 1 x 4mm banana (070-1014)
Yellow coloured design for easy identification
Supplied with fitting screws
Mount under bench and connect to earth to provide an ESD safe working environment