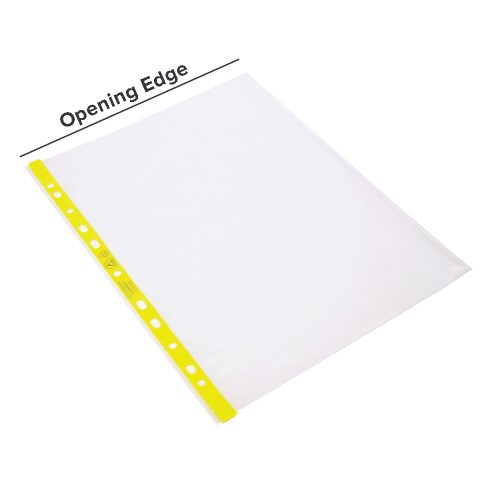 ESD Document Wallets
Open top permanently anti static Document Wallets are designed to store paper documents whilst preventing static charges from being built up and discharged. Unlike standard office stationery, our document wallets are suitable for use within an EPA (ESD Protected Area). Available in A4 and A3 sizes, they are also EN 61340-5-1 compliant – an essential product for storing instructions, checklists or charts where static is monitored and controlled.
Available in packs of 100, in A4 and A3 sizes.
From £18.88
From: £18.88
Request a Sample
Description
Features and Benefits
Applications
downloads
Description
These open top transparent ESD document holders are an static safe alternative to standard stationery, and can be confidently used to protect and store assembly instructions and other documentation within an ESD protected area.
Standard stationery is often made from high charging materials which can cause damage to sensitive devices or electronic components. However these document wallets are made from static dissipative polyethylene film which reduces such risks. What's more, the wallets are recyclable, amine free and heat sealable.
The ESD document wallets come in packs of 100 with ring binder holes, making them compatible with our ESD ring binders.
To look at our full range of ESD stationery, please click here.
Surface Resistance: 109 – 1010 Ohms/sq
Available in A4 and A3
Printed with the ESD logo
Non stick
EN 61340-5-1 compliant