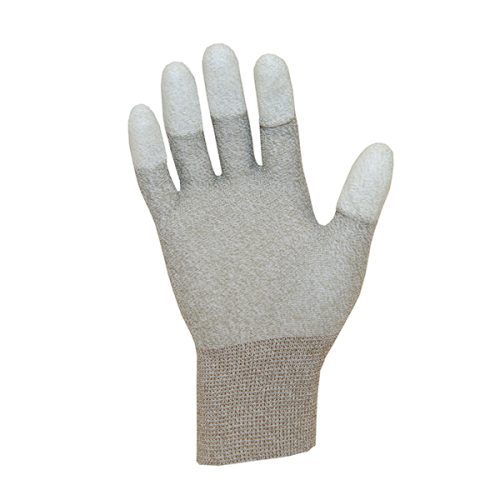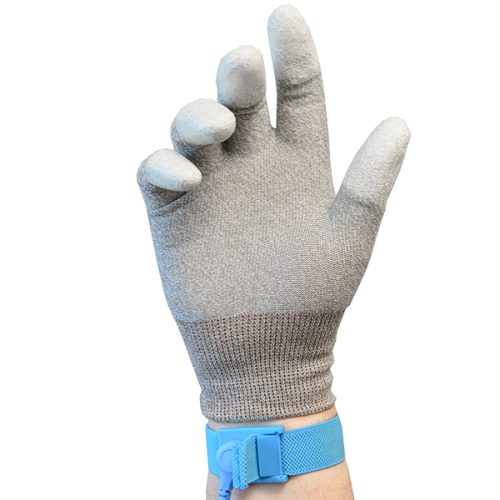 ESD PU Tip Gloves – Copper
Our Knitted Gloves with Conductive Copper Filament and Polyurethane Fingertips are the perfect choice for added ESD protection. The copper liner is one of our best sellers, used in environments where protection against ESD is critical, and the PU fingertips give better grip and protection when handling sensitive components.
Have a question? Ask the team via live chat.
From £5.18
From: £5.18
Request a Sample
Description
Features and Benefits
Applications
downloads
Description
This ESD knitted glove with conductive copper filament and polyurethane (PU) coating on the finger tips is a perfect choice when protecting against ESD is critical. The gloves have a low surface resistivity with good grip and protection.
For our range of ESD gloves, please check here, or for our cleanroom gloves, please check here.
Colour: Natural bronze copper liner with white coated fingertips
Material: 80% nylon and 20% copper (knitted with 13 gauge) with a polyurethane fingertip coating
Surface resistivity: 1 x 103-5Ω/cm