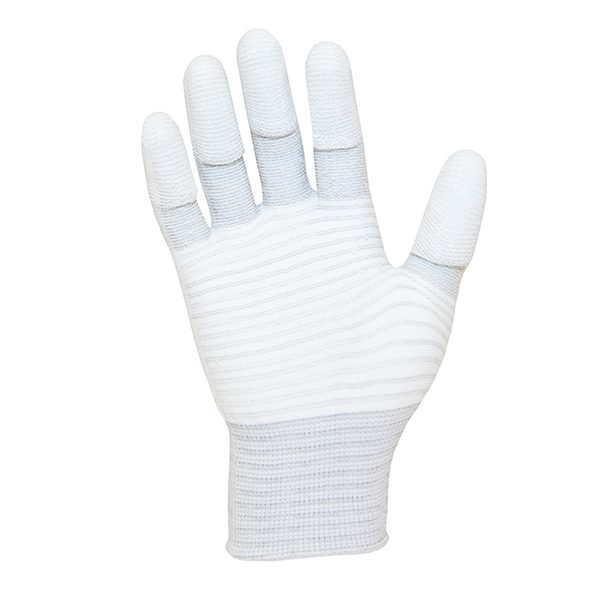 ESD PU Tip Gloves – Carbon Stripe
Our Static Dissipative Knitted Carbon Gloves with polyurethane fingertips are ideal for handling electronic parts. The natural light grey carbon stripe and white coated fingertips are complemented by colour-coded cuffs to denote glove size. White for Small, Green for Medium, Grey for Large and Yellow for Extra Large.
£2.65
£2.65
Request a Sample
Description
Features and Benefits
Applications
Product Datasheet
Description
A static dissipative knitted glove with PU coated finger tips, ideal for handling electronic parts.
Colour: Natural light grey carbon stripe with white coated fingertips
Material: 90% nylon and 10% carbon (knitted with 13 gauge) with polyurethane fingertip coating
Surface resistivity: 1 x 106-8Ω/cm
Working with small, delicate electronic components
Handling ESD sensitive components such as motherboards
Assembling static sensitive products