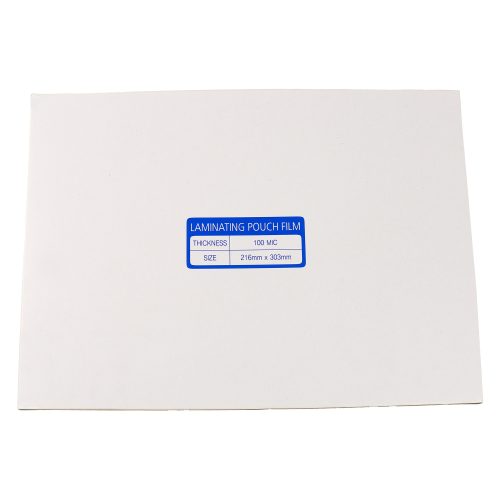 Conductive Laminating Film Sheets
Conductive Laminating Sheets enable users to contain loose sheets of paper within a sealed sheet. Ideal for instructions within an EPA (Electrostatic Protected Area), the film material is available in both A4 and A3.
From £140.40
From: £140.40
Request a Sample
Description
Features and Benefits
Applications
downloads
Description
Conductive laminating sheets available in A4 and A3 sizes. The conductive film is compatible with any standard document laminating system.
To look at our full range of ESD stationery, please click here.
Semi-permanent anti static
Static Dissipative processed with durability
Resistant against chemicals
Strict Quality Control
80 micron thickness
Elongation: MD 161% / TD 120%