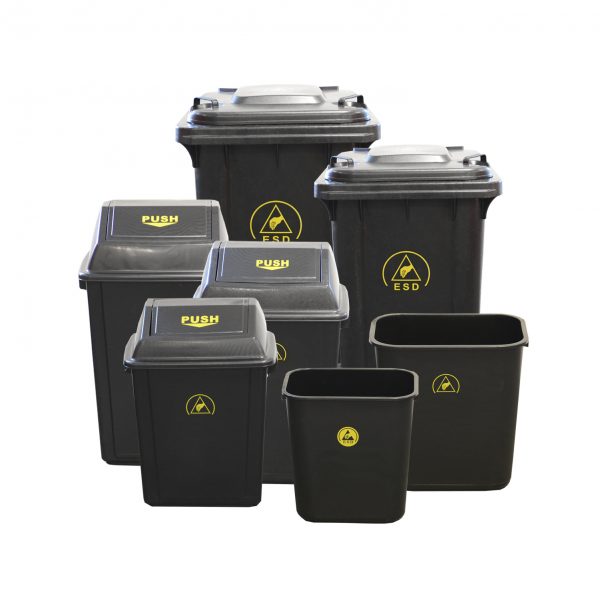 Antistatic Waste Bins
Conductive Waste Bins, when used in conjunction with our range of antistatic bin liners, provide a comprehensive ESD safe solution to waste disposal. Featuring the ESD logo for easy identification, these bins are designed specifically for use in EPAs. We have a range of bins available – contact us for more details and stock availability.
£0.00
£0.00
Request a Sample
Description
Features and Benefits
Applications
Product Datasheet
Description
Antistatic Waste Bins are manufactured from carbon-infused polypropylene, the Antistatic Waste Bin can be safely used in a static controlled area.
Instructions
• Placed on an ESD floor or ESD floor mat, these bins will ensure that the ESD path to ground is maintained.
• Use antistatic bin liners with these bins to ensure that no charge is generated.
Made of black, carbon infused polypropylene
Washable
Marked with ESD logo
Volume Resistance: 104 – 109 Ohms
Waste collection in ESD protected areas