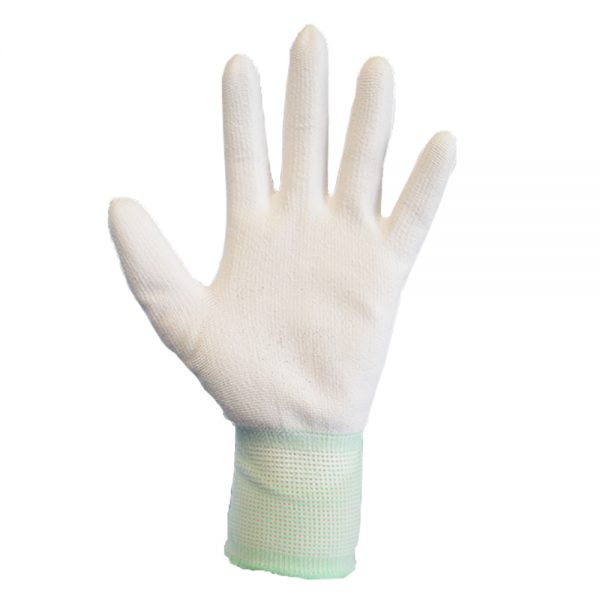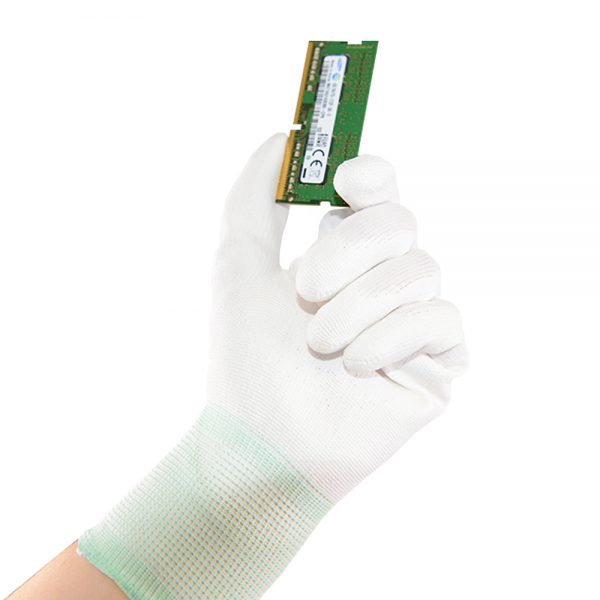 ESD PU Palm Gloves – Nylon
This white, lightweight, Static Dissipative Glove with PU coated Palm is an ideal anti static glove for electronics and component handling. The polyurethane coating on palm and fingers help to prevent product contamination as well as offering excellent grip and ESD protection. Meanwhile, the uncoated back of the glove provides ventilation, helping to perspiration and clamminess.
Available in four sizes: Small, Medium, Large and Extra Large
£2.47
£2.47
Request a Sample
Description
Features and Benefits
Applications
Product Datasheet
Description
This is a highly popular glove amongst our customers. The white, lightweight, static dissipative characteristics of the glove, combined with the PU coated palm and finger tips, makes them ideal for handling electronic parts and components. What's more, the colour-coded cuffs enable users to quickly find the size needed.
Please note that these gloves are not washable.
Dissipative
Elastic, breathable and dust-free
Material: 100% pure nylon (280 denier with 13 gauge) with polyurethane palm coating
White liner and white palm coating
Colour-coded cuffs denote sizing: white is small, green is medium, grey is large, yellow is extra large
Surface resistivity: 1×106-8Ω/cm
Available in white, grey, black or blue upon request
Other sizes available upon request
Suitable for handling ESD sensitive products or components
Help to prevent scratches to enclosures or equipment during handling
Breathable material makes the glove suitable for use in warm lab environments