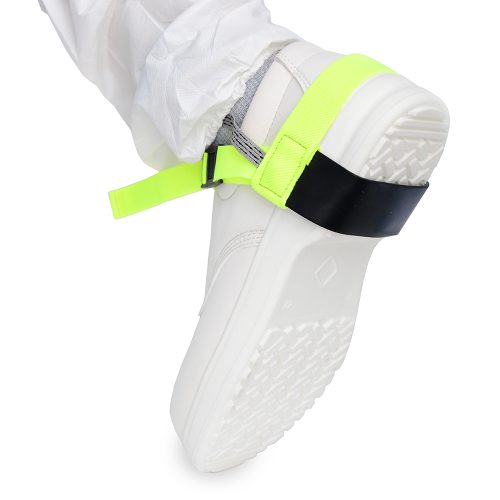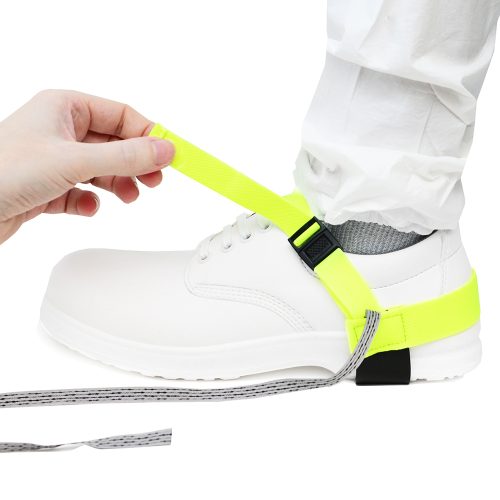 ESD Heel Strap with Clip Fastener – Fluorescent
A durable, ESD fluorescent heel strap  designed to be easily visible in an ESD working area. These heel grounders have a simple snap release for quick and easy use. Robust enough for long term use and suitable for hand washing with mild detergents.
Can be used in combination with all ESD flooring and matting.
£3.73
GBP
EUR
Description
Features and Benefits
Applications
downloads
Description
ESD Heel Strap Clip is designed to be visible in an ESD safe working area. These fluorescent heel grounders are especially useful in helping supervisors identify that they are fitted correctly, even from a distance. These hard wearing grounders come with a simple snap release making them easy to take on and off. They are also durable and ideal for long term use and – being suitable for hand washing in mild detergent – their vibrant colour will remain visible for the lifetime of the product.
Designed for use in conjunction with all ESD flooring or matting, each heel strap incorporates a 1 Meg Ohm safety resistor. Please note that it is recommended that a heel strap should be worn on both feet.
Notes:
This product conforms to the requirements of ANSI/ESD S 20.20 and EIA 625
The heel grounder must be tested from time to time using the footwear test station – Product Code: 093-0037
Click here to see our range of Heel Grounders and Grounding Equipment.
Highly visible so that supervisors can easily identify correct fitting, even from a distance
Snap release fastening for quick and easy donning and removal
High quality and robust, designed for long term use
Suitable for washing by hand in mild detergent
Each grounder incorporates a 1Meg safety resistor
Overall resistivity: 106 Ohms
Outer conductive surface: 103 – 105 Ohms
Inner anti static surface: 107 – 108 Ohms
Conductive tab: 103 – 104 Ohms