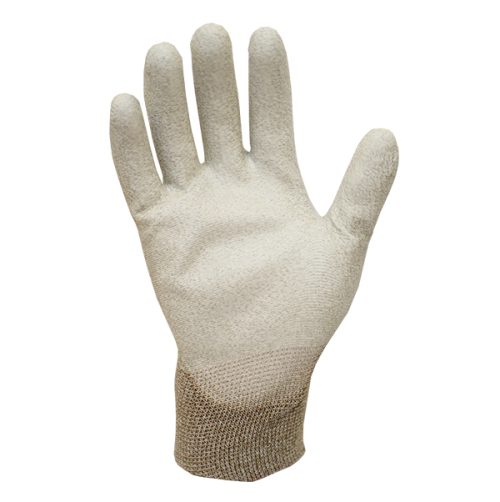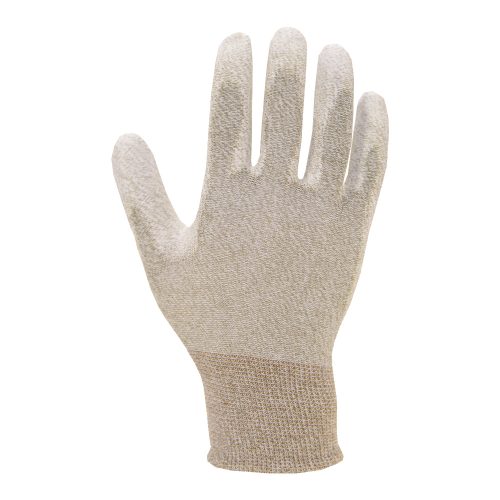 ESD PU Palm Gloves – Copper
Our ESD PU Palm Gloves containing conductive copper are ideal for safely handling electronic parts. Manufactured from 80% nylon and 20% copper (knitted with 13 Gauge) with a polyurethane palm coating, these high quality gloves – available in a range of sizes – offer the ideal safety solution to prevent damage and avoid downtime.
£5.35
£5.35
Request a Sample
Description
Features and Benefits
Applications
downloads
Description
ESD knitted glove with conductive copper filament and polyurethane (PU) coating on the palm and finger tip sections, ideal for handling electronic parts.
For our range of ESD gloves, please check here, or for our cleanroom gloves, please check here.
Colour: Natural bronze copper liner with white PU (polyurethane) coated palm
Material: 80% Nylon and 20% Copper (knitted with 13 Gauge)
Surface resistivity: 1×103-5Ω/cm
Cuff colour denotes size: white is small, green is medium, brown is large and yellow is extra large