ESD Tape, Warning Tape and Kapton Tape
We produce and supply ESD Floor Marking Tape, general-purpose ESD Grid Tape with a static dissipative surface coating. Kapton tape is the industry standard adhesive when it comes to circuit boards and soldering work. Hazard Marking Tape, designed to mark hazardous areas for use in factory and manufacturing environments.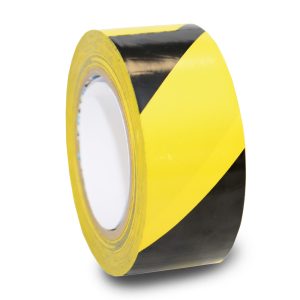 As well as High-Temperature Masking Tape, our Kapton Tape has remarkable dimensional stability and excellent electrical and physical properties over a wide range of temperature.  Used mainly within electronics production areas, the tape is highly efficient in masking components on PCBs during the soldering or baking processes.
High Temperature Masking Polyimide Dots

High temperature polyimide masking dots are ideal for masking gold fingers of printed circuit boards during wave solder or solder dip process, as well as for solder wave masking and electrical insulation.

Sold per roll of 1,000