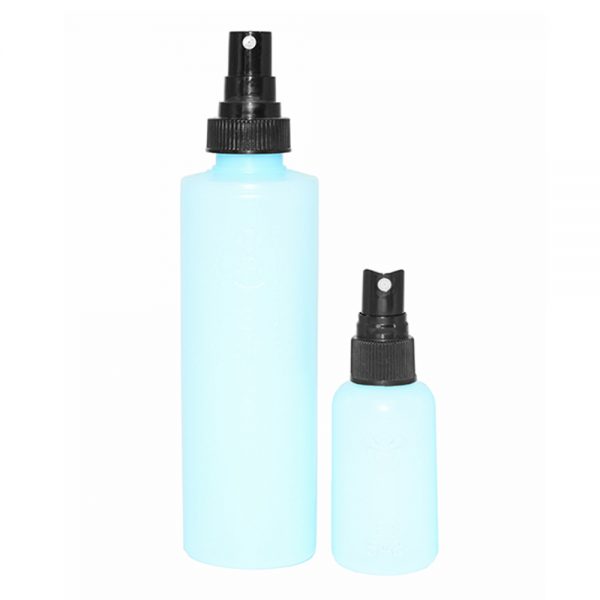 ESD Spray Bottle – Pump Action
These high quality Pump Action ESD Spray Bottles come in a range sizes – 2oz, 8oz and 16oz – to suit many precision cleaning tasks. The durable, static dissipative polyethylene material is designed to withstand continuous use within cleanrooms whilst maintaining a static free environment.
Please note: Longer lead times will apply at present due to high production demands.
From £8.46
From: £8.46
Request a Sample
Description
Features and Benefits
Applications
Product Datasheet
Description
This ESD static dissipative Pump Action Spray Bottle is available in three sizes: 2oz, 8oz and 16oz.  These spray bottles are a great addition to any cleanroom facility or ESD protected area that require a durable and high quality bottle for delicately cleaning workstations or equipment.
Surface Resistance: 109 – 1010 Ohms/sq
Durable static dissipative polyethylene
Chemical Resistance: solvent, TCE, alcohol
Suitable for cleanroom use
Applying a mist spray
Easily clean small areas