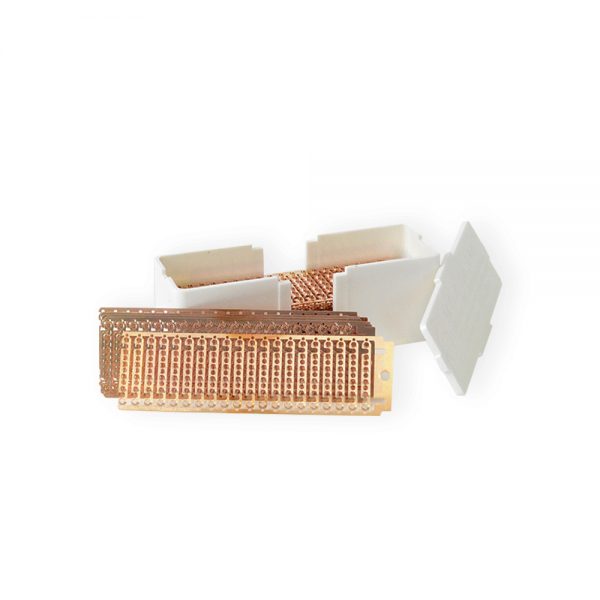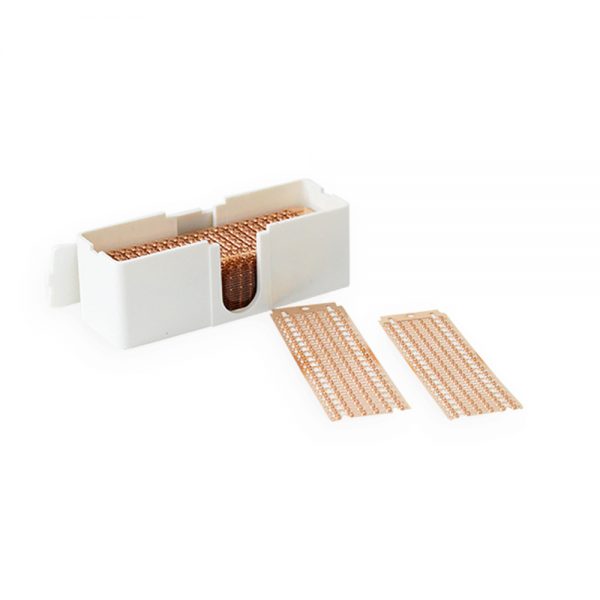 Bandolier Brass Shims
Bandolier Brass Shims are designed to easily pierce through all types of paper and plastic leader tapes. It can be used with the Semi-Automatic Splice Tool and splice tape of any width.
Non-adhesive brass shims with 5 holes matching the spacing of SMT Leader Tapes. This product is detectable by automatic pick and place machines whilst not interfering with the running of the equipment.
£250.00
GBP
EUR
Request a Quote
Description
Features and Benefits
Applications
Product Datasheet
Description
Bandolier Brass Shims are used for easy splicing of component reel tapes together. Enabling quick and easy splicing actions and increasing production outputs when component reels are changed over.
This product provides a secure connection of SMT component reels as well as increasing SMT pick and place machine output by approximately 5% – 30%.
Secure connection of SMT component reels
Increases SMT pick and place machine output by approximately 5% – 30%
Supplied in boxes of 4,000 Shims
Brass material (highly resistant to corrosion and will not rust)
Download File Not available