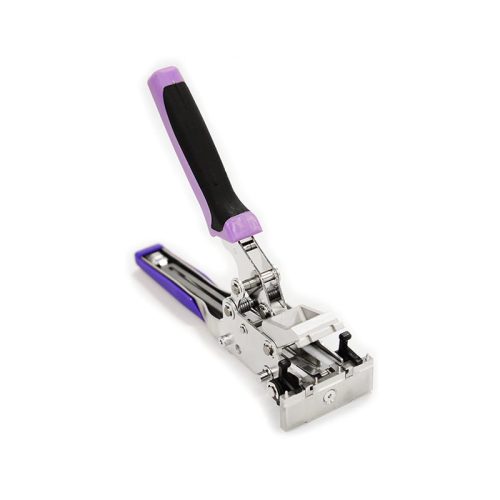 Semi-Automatic Splice Tool
Semi-Automatic Splice Tool is easy to use and speeds up production time when used. Combine usage with the bandolier type shims for increased productivity.
£378.00
GBP
EUR
Request a Quote
Description
Features and Benefits
Applications
downloads
Description
Semi-Automatic Splice Tool eliminates the handling of individual shims making splicing up to 10 times faster.  Lock clamps are located at either end of the splice tool holding the carrier tape in place making it easier to attached the Bandolier Brass Shims.
Our Semi-Automatic Splice Tool saves time and money by presenting twenty individual shims sequentially saving the locating and loading of each individual shim.
For our Manual SMT Tool, please click here.
Holds 20 Bandolier Brass Shims
Can be used with a variety of Splice tapes of any width
Secure jointing of tapes
Stapler design hand tool
Can be used with all types of SMT material
Durable / hard wearing steel construction
Ergonomically designed handle for comfort