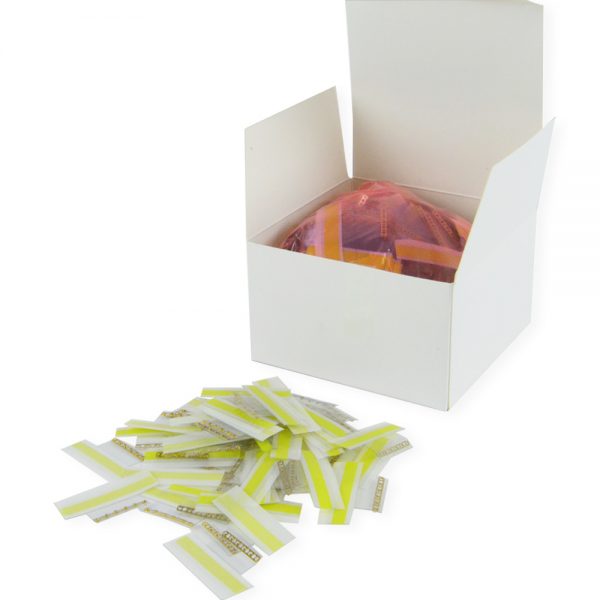 Splice Tape with Shims (combined)
Splice Tape with Shims combined. Can be used for all pick and place feeders. Increases throughput and yields by approximately 15%.
Available in yellow. Choose from a range of sizes. Available in 250 or 500 pieces per pack, depending on the size chosen.
From £67.60
From: £67.60
Description
Features and Benefits
Applications
Product Datasheet
Description
Splice Tape with shims for use on SMT Manual Splice Tools.
Splice Tape with Shim combines both splice shim and cover tape connector. Works faster than traditional splicing as it's designed specifically for single operation splicing in one easy step.
Tape Type: Insulating
Supporting Base: Polyester Film
Total Thickness: 0.055mm / 2.2MIL
Color: Yellow
With brass shim included
ESD Properties: 50,000 – 100,000Ω/cm
Size: 8mm, 12mm, 16mm, 24mm (Other sizes available upon request)
Easy to apply
Saves production time/increases output